About Me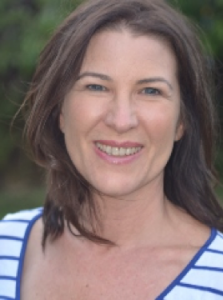 I have a Bachelor of Science degree with a double major in Human Nutrition and Exercise and Sports Science from Massey University, Albany, Auckland.  However, before obtaining my degree I studied health informally for many years.  This passion to seek the best ways to achieve great health intensified when I had children and wanted them to receive all the benefits that come from vibrant health.  I wanted them to grow & develop with resilient, healthy bodies that would form a strong foundation for their future adult bodies.
After completing my schooling I qualified as a Food Technologist and worked for two major food companies for a total of 5 years.  I was involved in the research and development department developing new products for the food market.  This experience gave me a really good understanding of just how much processing goes into our convenience foods.
I spent a year as  owner/manager of a busy café and I loved it.  The interaction with people, working with food and coffee was a wonderful experience.  However, my real passion is nutrition and helping people achieve their health goals to enhance their lives and enable them to live in a way that provides them with energy to do all the thing they want to.
Being healthy doesn't need to be expensive.  You don't have to join a gym or have a personal trainer to include exercise as part of your lifestyle .  Eating healthily doesn't need to involve expensive ingredients or  supplements.  Eating healthily doesn't mean living on rabbit food and losing the enjoyment and pleasure of food.  Healthy food can be economical and great tasting.  Preparation methods don't need to be complicated, in fact, often healthy foods are what I like to call 'The Real Fast Foods', just think of fruit & nuts….already pre-packaged in an easily transportable form, no preparation required, just 'grab 'n go'!
Paula
Nutritionist
BSc Human Nutrition & Sport Science (Massey University, Albany, Auckland, New Zealand)
National Diploma in Food Technology (Natal Technikon, Durban)
I am based in Red Beach, Whangaparaoa, Auckland